News
Danish government to ease rules on volunteer work
---
This article is more than 6 years old.
Benefit receivers given more time and simpler rules to follow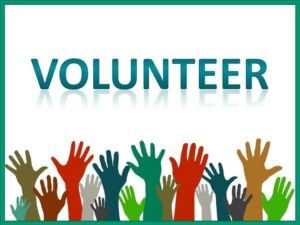 By making three specific changes to current legislation, the government is moving to making volunteer work more appealing.
The employment minister, Troels Lund Poulsen, maintained the change will provide more opportunities for people on welfare benefits to embrace doing unpaid volunteer work.
"The many volunteer workers in Denmark help to create the bonds of our society, so it's critical the rules on the issue support volunteer work," said Poulsen.
"I believe the rules for unemployment and early retirement benefit receivers have been too harsh and overzealous. So the government has now brought forth a proposal to how we can ease and simplify the legislation."
READ MORE: Growing number of Danes volunteering abroad
More time allotted
The first part of the change involves raising the time limit so those on unemployment benefits can do unpaid volunteer work for 10 hours per week, while early retirees can do 15 hours per week, before the work begins to reduce the amount received in benefits. Today, the time limit is at just four hours for both groups.
The second part of the easement involves the government offering a broader definition of what constitutes a volunteer organisation, so it will become easier to do volunteer work without it impacting on benefits receivers.
Lastly, the government wants to simplify the categories for unpaid volunteer work so it will no longer be differentiated between whether tasks concern primary operations and maintenance or other issues. In future, all unpaid volunteer work will be encompassed within the same time limit.
Political negotiations on the subject will start sometime in mid-May, according to Poulsen.