News
Netto set to open megastore on Amager
---
This article is more than 6 years old.
Fans of the Danish supermarket chain Netto in the Copenhagen area will soon be able to revel in the experience of shopping in the biggest one yet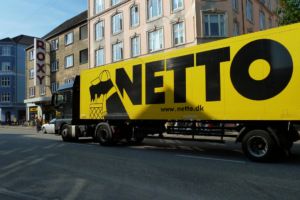 Netto opened a new 2,000 square metre shop on Kirekegårdsvej, Amager on Thursday morning.
The new premises, the largest discount shop in Denmark, is "a super-modern and extremely inviting discount shop. With such a large amount of space and refrigerated storage capacity, we're inviting people in to a veritable food-shopping Mecca," said Brian Seemann Broe, head of Netto.
READ ALSO: Netto to double number of 24/7 stores
From Thursday, Netto will have 457 shops in Denmark and 120 of them are in the Greater Copenhagen area. The chain is planning further expansion and by 2017, expects to open 25 more shops.
Fierce competition expected
Henning Bahr, director of the Retail Institute Scandinavia, had previously predicted that Netto would take up the challenge from nearest competitor Rema 1000.
"Netto certainly won't give up or share its number one place without a fight, so we should expect that in the coming year, there will be investment on all fronts," BT reports.
Bahr expects that the two companies will come to dominate the market even more, opening a wider gap between themselves and their competitors on the discount front.
"A number of them will continue to struggle with losses and growth problems in the coming years," he said.