News
No reprieve for zoo's venerable elephant house
---
This article is more than 6 years old.
A landmark will shortly disappear from Copenhagen zoo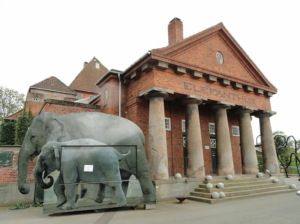 It's official. Architect PA Rosenkilde's elephant house, built in 1914, is to be demolished to make way for a new panda enclosure.
Frederiksberg municipality's town and environment committee voted by a large majority to approve the zoo's application for demolition, despite 30 critical interjections in which it was argued that the house should be preserved.
Enhedslisten was the only party which voted against and had proposed a motion, which was defeated, to suggest the the elephant house be demolished in such a way that it could be rebuilt somewhere else.
READ MORE: CPH Zoo to tear down iconic building
Making the zoo more attractive
"We're fine with the idea of demolition," Laura Lindahl, a member of the committee for Liberal Alliance, told TV2 Lorry.
"We appreciate new thinking and development and we're open-minded about the possibilities that the zoo has and that everything is done to make it attractive not only for Danish visitors but also for tourists."