News
Denmark ranks worst in Nordics on global healthcare index
---
This article is more than 6 years old.
Coming in 24th overall, the Danes have a lot to improve on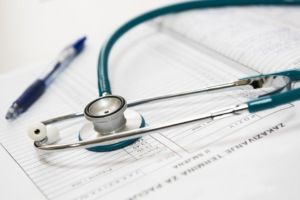 Compared to other Nordic countries in the latest Healthcare Access and Quality Index, Denmark has quite some improvement to make.
The index, published by the esteemed scientific journal The Lancet, gave Denmark a score of 86 out of 100, good enough for 24th globally, but well behind the likes of Iceland, Sweden, Norway and Finland, which were all in the top 10. Still, there was praise to be had.
"Within Europe, Nordic countries performed especially well, corresponding with past work on a composite measure of public health policies," the report found.
READ MORE: Danish research: Rye bread and oat meal give healthier kids
Awesome Andorra
The index is based on a number of categories, all scored out of 100.
Denmark scored the lowest in the Nordics for the treatment of testicular cancer, Hodgkin's lymphoma and peptic ulcer disease, and also struggled for leukaemia (72), lower respiratory infections (74), non melanoma skin cancer (74) and diabetes mellitus (72).
"The study points to holes where the health service can make improvements," Kim Moesgaard Iburg, an associate professor at the Department of Public Health at Aarhus University, told Videnskab.dk.
"Looking at Denmark, it's particularly within diabetes and chronic kidney disease caused by diabetes that can be bettered."
Andorra topped the index with a score of 95, followed by Iceland (94), Switzerland (92), Sweden and Norway (both 90).
Australia, Finland, Spain, the Netherlands (all 90) and Luxembourg (89) completed the top 10.
The nation to fare the poorest in the index was the Central African Republic, which scored just 29 out of 100, followed by Afghanistan (32), Somalia (34), Guinea-Bissau (36) and Chad (38).