General
Manchester concert bombing – Danish PM deplores attack
---
This article is more than 6 years old.
The Danish prime minister has made a statement extending his sympathy to the families of the victims of last night's bombing attack in Manchester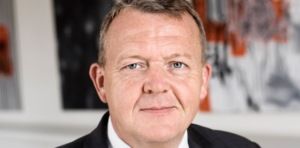 Lars Løkke Rasmussen has added his voice to those of other world leaders to deplore the bombing of a concert in Manchester, UK, yesterday evening.
"I'm appalled by the cowardly attack in Manchester. Innocent people, many of whom were youngsters, lost their lives when they were together at a concert," the prime minister said.
"Last night, families were torn asunder, and it is simply so tragic and meaningless."
READ ALSO: Danish PM condemns London attack
He went on to say that "my thoughts are with those who have lost loved ones today as well as the entire British people. A nation that has been through so much has once again been hit by the forces of darkness. We stand together with the British people at this trying time."
A lone bomber
So far, reports say that at least 22 people, including children, have been killed and 59 injured by a suicide bomber outside a crowded pop concert given by the American teen idol Ariana Grande at the Manchester Arena.
Police have confirmed that the explosion was caused by a man detonating an 'improvised explosive device' in the foyer of the arena close to the entrance to the gift shop.