News
Spanish police: Denmark key in al-Qaeda network
---
This article is more than 6 years old.
Spanish terror suspects have used Denmark to obtain funds, according to leaked documents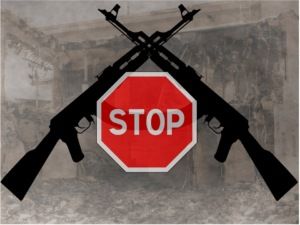 A massive leak of documents from the Spanish judicial and police entities has revealed that Denmark is important to the Spanish al-Qaeda network.
The documents, which national broadcaster DR Nyheder has come into possession of, showed that two Spanish citizens had travelled to Denmark on a number of occasions under the pretence of "doing business".
The two men are behind several now-closed companies that owe millions of kroner in unpaid VAT.
The police believe the two are actually leaders of an Islamic terror network based out of the Spanish enclave of Melilla in north Africa. The pair have been jailed with four other Spanish citizens for several years. Among their charges were sending 26 people to fight jihad in places like Mali and Libya.
READ MORE: Danish capital to increase pedestrian safety after Stockholm terror attack
Financial gain
One of the documents in the case stems from 2014 and concludes that the goal of the group travelling to Denmark was to get money.
DR's investigation also found that several of those charged in the case have headed a number of Danish companies and swindled the Danish state and private individuals of about 58 million kroner.
The leaked documents also revealed the Spanish believe that Denmark is the first stop for jihadists from this group being sent to conflict zones.
Denmark's intelligence agency, PET, has declined to respond to the leaked documents, citing security reasons.