News
Danish supermarket chain dropping barn eggs from its shelves
---
This article is more than 6 years old.
Irma leading the move away from one more type of egg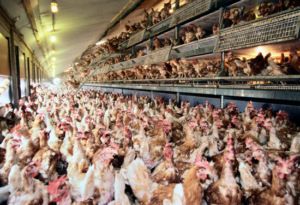 Most Danish supermarkets have already dropped eggs from caged hens from their shelves. Now Irma is pulling barn eggs. Starting today, only organic and biodynamic eggs and eggs from free-range chickens can be purchased at Irma's 80 stores.
"Our customers simply do not want to buy barn eggs and only want goods that are produced with great concern for animal welfare," said Irma head Søren Steffensen.
"That is why we have already removed battery-caged eggs and are now pulling barn eggs from our shelves."
Space is key
It is all about space for the chickens as to whether their eggs are categorised as caged, barn, organic or free-range.
According to egg producer Danæg, barn eggs come from chickens who are free to roam inside a chicken house but cannot go outside. There can be as many as nine hens per square metre.
Organic eggs, on the other hand, come from chickens that are allowed to go outside. And inside their organic chicken house, there can be no more than six hens per square metre.
Eggs designated as coming from caged hens come from chickens that, as the name indicates, live their entire lives in cages. The conditions have been criticised for many years, and most major Danish chains dropped the sale of caged eggs last year.