News
Danish organisations to co-operate on green city platform
---
This article is more than 6 years old.
There could be enormous export potential for Denmark in more environmentally-friendly cities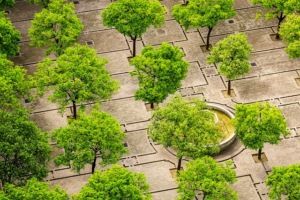 The knowledge and experience that Denmark has on green transformation projects should be shared. A number of organisations would like to exploit the possibilities for the benefit of their members.
Over the next few years, the world's cities are going to receive billions of kroner's worth of investment in green technology in order to live up to the new climate agreements entered into by politicians and governments.
Learning from Denmark
Denmark is going to create a platform so that foreigners will be able to see the solutions arrived at by Danish companies and learn from them.
READ ALSO: Copenhagen to become capital for green transition
"Danish cities and consultants are world-famous for their expertise in green solutions and, not least, their ability to realise them in reality. That's why there is an awful lot of international interest in visiting Denmark to learn and also develop contacts with these Danish players," explained Finn Mortensen from Denmark's national green branding organisation, State of Green.
The driving force behind the co-operative project is Dansk Industri and its branch organisations. They represent a number of different competencies, and State of Green is already providing support and contacts abroad by planning visits to Denmark, events and media promotions.
Setting up international partnerships
The hope is that the competencies of all the different organisations can be drawn in, and that in the long run that co-operation will pave the way for the setting up of international partnerships that will benefit Danish firms.
Lene Espersen, the chief administrator of Danske Arkitektvirksomheder, added that "green solutions create more value through better use of resources. That is why it is vital that architecture and design converts our problems into gains for society and citizens when cities are developed and climate-proofed."