News
Massive investment in CO2 reduction partnership projects
---
This article is more than 6 years old.
Danish experience in climate and green energy technology is in demand worldwide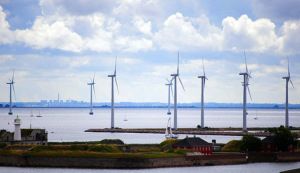 Countries such as Mexico, Vietnam, South Africa and China are expected to be high on the list of those responsible for the greatest amount of CO2 emissions in the coming years.
The Danish government is accordingly investing 115 million kroner in a number of new energy partnerships with these countries that should benefit the world's climate and also provide good possibilities for Danish exports.
READ ALSO: Denmark invests big in green energy in Latin America
"Through energy partnerships we can provide concrete solutions to help countries become greener at the same time as opening more doors for Danish companies and benefiting Danish exports," said the energy minister, Lars Christian Lilleholt.
He added that it was "our vision that exports of energy technology should be doubled from around 70 million kroner in 2015 to at least 140 million kroner in 2030".
A proper framework in place
The UN's 17 new goals for the world have provided a global framework for green transition for the first time. This has led to massive investment all over the world and created great demand for the technology, solutions and services that the Danish energy sector is a world leader in.
"We are contributing to realising the worldwide global ambitions for development regarding how the world will develop up to 2030 and from the Paris climate agreement. There is a greater need than ever for this," said the minister for development co-operation, Ulla Tørnæs.
"The Danish energy sector is part of the solution. Our knowledge of technology will benefit Mexico, Vietnam, South Africa and China," Tørnæs added.
The partnerships are expected to start from July this year.