News
Copenhagen tourist takes wrong turn and ends up in Sweden
---
This article is more than 6 years old.
Trip to the Blue Planet ends up in a five-hour detour costing thousands of kroner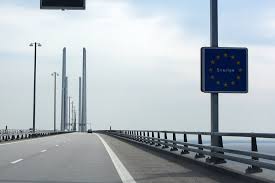 A British tourist visiting Copenhagen this week got more than she bargained for when the car she was travelling in took a wrong turn and ended up in Sweden.
A bridge too far
The tourist and her family were travelling along the Øresund Motorway in a bid to reach the Blue Planet Aquarium located in Amager, but after missing the last turn they found there was no way they could turn back.
Accepting their fate, they passed over the Øresund Bridge.
To make matters worse, the car was an electric hire vehicle, and it was touch and go whether they would make it to the end of the 16 km bridge after the battery fell below 10 percent.
Charged by the minute
Once they arrived, they explained their predicament to the Swedish customs official, who gave them permission to recharge the car at a nearby IKEA.
"But not before he had a good laugh at our situation," revealed British tourist Ilona Parfitt, who was visiting her son and his Danish girlfriend, to CPH POST.
"What should have been a few minutes in the car to visit the aquarium, turned into five hours of hell. And, of course, the car hire firm charge by the minute."
Don't forget the toll fees
Another unfortunate consequence of their unplanned excursion was a total of 820 kroner in toll fees, which the amused customs official was not prepared to negotiate.
"Next time we will be taking the shuttle bus to the Blue Planet Aquarium so there will be no room for mistakes," promised Parfitt.