News
Danish government refuses to ban prayer rooms
---
This article is more than 6 years old.
The Danish government does not want a categorical ban on prayer rooms in schools, but prefers a softer approach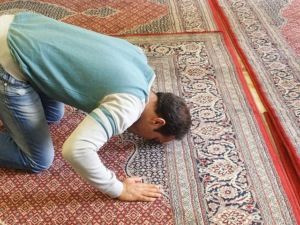 As a result of the heated debate on the issue of prayer rooms in schools, a government circular has been sent round emphasising that educational institutions should be aware of potential problems.
The government does not want to ban prayer rooms outright, but the authors of the letter, schools minister Merete Riisager and education minister Søren Pind, say that it is important that the rooms are not used for what is referred to as "negative social control", DR Nyheder reports.
READ MORE: A third of Danish Muslims feel looked down upon
Undue pressure
However, Danske Fokeparti (DF) feels that this does not nearly go far enough. Their spokesperson on upper-secondary schools, Marie Krarup, is convinced that head teachers don't see a true picture of the problems prayer rooms cause.
As DF sees it, the heart of the matter is that students might experience pressure to leave the room if others want to use it for prayer or other religious activity.
"It is very private, and it's very difficult to stand up and say you have a problem because other pupils are keeping an eye on you in a particular way," said Krarup.
Back in January, she was behind the move to ban prayer rooms which sparked the political debate on the subject. DF now intends to resubmit its proposal to ban them in public educational establishments.