News
Minister increases funding to fight food waste
---
This article is more than 6 years old.
New projects can apply for financial support if they come up with good ideas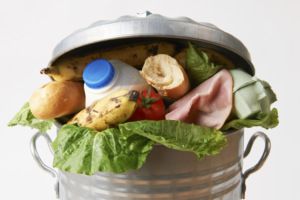 The Danish food and agriculture minister, Esben Lunde Larsen, has committed 3.3 million kroner to a new pool in order to reduce food waste in all the links of the supply chain – right from the farm to the table.
The money will be made available before the summer holidays.
Innovative thinking sought
"Food waste doesn't make sense – either economically or environmentally. That's why I've decided that innovative players will also be able to apply for financial support for good ideas to reduce food waste this year," said Larsen.
READ ALSO: Denmark's biggest food waste initiative grows to 800 strong
"Last year, the pool was a great success, with a number of different initiatives from experimenting with dynamic bar codes that automatically give rebates on goods nearing the end of their sell-by dates to an app with recipes and suggestions for using up leftovers in new ways."
This is the second time that the pool is open for applications. The first time was in 2016 and some of those projects are now being realised. In all, 3.3 million kroner has been set aside for the pool in 2017.
A meeting of the minds
In addition to the pool, the government is also organising a summit entitled World Food Summit – Better Food for More People in Copenhagen on August 24-25. The event is designed to bring together Danish and international stakeholders in the fields of gastronomy and food production.