News
Danish bee population in decline for fourth year running
---
This article is more than 6 years old.
Bees are a vital part of the cycle when it comes to pollinating crops and fruit trees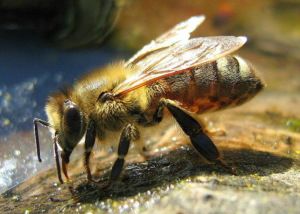 A survey carried out by the Danish beekeeper's association, Danmarks Biavlerforening, makes for rather depressing reading for Danish agriculture.
For the fourth year in a row, bee populations are declining. Every fifth bee community died during the winter.
"The decline in bee populations is due to a number of factors. There's a lack of food for them in farming areas with large fields growing monoculture crops. There is also a lack of sheltering hedgerows between fields in which previously, bees could also find food," Knud Graaskov, the head of Danmarks Biavlerforening, told TV2 News.
"On top of all this come pesticides, which are bad for the bees but even worse, eradicate the flowering weeds which they used to be able to eat from spring to autumn. In addition, the varroa mite that attacks bees also plays a large role."
A program to alert all beekeepers
As well as the general decline in numbers, a number of beekeepers have experienced what amounts to a total collapse in their hives.
One beekeeper in Lolland saw just 11 of his 179 bee communities survive the winter, a similar phenomenon that was experienced elsewhere in other areas of Denmark.
The association has now instigated a new bee monitoring program amongst its almost 6,000 members.
"We're going to keep a close eye on developments so that we can warn other beekeepers if anything happens that appears threatening," said Graaskov.
As well as producing honey, bees play such an important part in farming that their value in Denmark is estimated at around a billion kroner.