News
DI: Denmark risks losing leading cleantech position
---
This article is more than 6 years old.
A number of countries look better prepared to tackle the industry in the future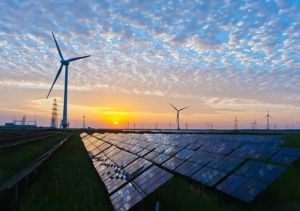 Danish companies are leading the charge when it comes to developing clean and sustainable solutions, products and services.
But according to the Danish confederation of industry, Dansk Industri (DI), and a report from the World Wildlife Foundation (WWF), Denmark's trailblazing ways are under siege thanks to cuts in research and innovation.
The WWF, for instance, reported in its recent 2017 Global Cleantech Innovation index (here in English) that while Denmark was ranked first, the report was based on data from 2013-2016.
"The indicator data is from 2013 to 2016, which means the scores of countries may not be up to date. The index results and country profiles should therefore be interpreted as strengths and weaknesses in relation to other countries in the 2013-2016 period. For example, Denmark has since cut its cleantech R&D budget by half since measurements were taken for the 2017 Index," WWF wrote.
READ MORE: Denmark best in the world at developing green energy tech
Future like the Finns
In fact, second-placed Finland looks to be in a far better position to engage in cleantech looking into the future – in terms of having better conditions for startups within cleantech. Sweden, France, Canada, the US and Israel also look better poised to meet future challenges facing the industry.
DI points to the 2016 budget law – which stripped 1.4 billion kroner from research and education – as being one of the more recent central detractors for cleantech in Denmark.
"The frameworks are essential to whether or not we will be surpassed – and right now they are far from good enough," said Troels Ranis, an industry head with DI Energy.
"We invest far too little in research and innovation, and therefore too little in companies that in the future can generate growth and employment in Denmark. We need a clear strategy that conveys what it is we want to hedge our bets on and to support the development we want."