News
Denmark and Georgia celebrate 25 years of diplomatic relations
---
This article is more than 6 years old.
Continuing close co-operation on the agenda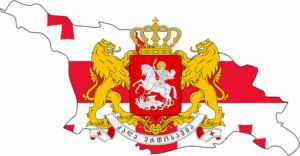 In a joint communique, Denmark and Georgia underlined the cordial relationship between the two countries after a quarter of a century of diplomatic relations.
In the communique, it was emphasised that the two countries would continue to work together "to strengthen economic relations and pay particular attention to established and developing economic sectors in both countries, such as agriculture, renewable and alternative energy, sustainable forestry and green economy".
A Danish aid package
Georgia is expected to receive 320 million kroner in support over the next five years as part of the Danish Neighbourhood Program.
The country is also an important partner for Denmark in NATO and the EU.
The two governments agreed that "Georgia and the Kingdom of Denmark will continue working closely in order to ensure rule of law, democracy, economic growth and stability on the European continent."