News
Goggle me up Scotty! This is the final frontier
---
This article is more than 6 years old.
Making inroads in the world of VR in entertainment, business, healthcare and beyond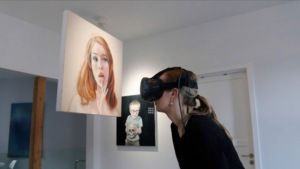 Many look to the stars in wonder of the vast, unexplored dimension – a space that holds as much potential as it does mystery.
But others might argue that there's a more modern, even less familiar space to be conquered – a digital space tucked inside a pair of virtual reality (VR) goggles.
The digital frontier
VR is the digital frontier. Its advancement explores a dynamic new dimension that offers seemingly endless possibilities for creative development and an unprecedented degree of immersion in the medium.
The nascent technology has found many enthusiastic hosts in Copenhagen, and the growing community is busy exploring the potential of VR in entertainment, business, healthcare and beyond.
A community affair
In  Copenhagen, hobbyists, startups and interest groups frequently come together to discuss and develop the technology, both for recreation and business.
AR + VR + 360 began in 2014 as a local network for VR enthusiasts. The group now consists of some 750 members, with regular meetups to exchange ideas and build connections over augmented reality, VR and 360° video. From interested students to seasoned industry professionals, the group emphasises the diverse cross-section of Copenhagen's VR community.
Assessing the impact
Local VR incubator CopenX is another example of the city's fascination with the digital frontier. CopenX founder Therkel Sand Therkelsen discovered the technology while visiting SXSW in Austin, Texas. Then working with the primordial Oculus Rift headset, Therkelsen knew he had to do something with the technology. Now, CopenX works to promote workshops, speeches and consultancies connected to VR.
"We really want to facilitate the dialogue on how this technology is going to impact everything we do in years from now – both the possibilities, but also the ethical dilemmas arising from using these technologies," Therkelsen said.
September summit
Therkelsen is arranging the second annual CopenX Summit in September, a four-day conference in Carlsberg Byen that seeks to bring leading figures in the VR industry together to discuss its progress, its present and its possibilities. The summit consists of two days of closed workshops and speeches, followed by a public technology exposition over the weekend.
This year, Therkelsen is working to make CopenX Summit a more international affair, bringing in speakers and audiences from other VR hotspots like Berlin, Helsinki and Amsterdam. Therkelsen anticipates around 30 speakers, with some 500 guests attending the closed conferences, and an additional 2,000 coming for the weekend expo. For Therkeslen, one fundamental goal is working towards greater exposure to VR in the community.
Needs to be sampled
"People have an idea of what VR is, but you have to try it before you really understand it, and you can do that at CopenX," Therkelsen said. "You can try some of the greatest new ways to tell stories and navigate in a digital environment."
VR's potential has already seen widespread and successful innovations, making the biggest waves in gaming, entertainment, healthcare, journalism and, of course, porn. Part of CopenX is giving exposure to all possible VR applications – as such, the weekend expo will put VR healthcare demos side by side with cutting-edge VR pornography.
This broad perspective emphasises VR's promising future across the industries. Looking forward, Therkselsen believes that Copenhagen could play a great part in the future of VR due to its tech-forward bearing and traditions in storytelling.
All set to capitalise
"We have a strong history in narratives through our film industry, and we have a strong tradition with the gaming industry," Therkelsen said.
"These are some of the core elements within VR, and if we can transform the storytelling skills in traditional media to this new platform and understand the new elements VR offers, I think we'll have an advantage here in Copenhagen."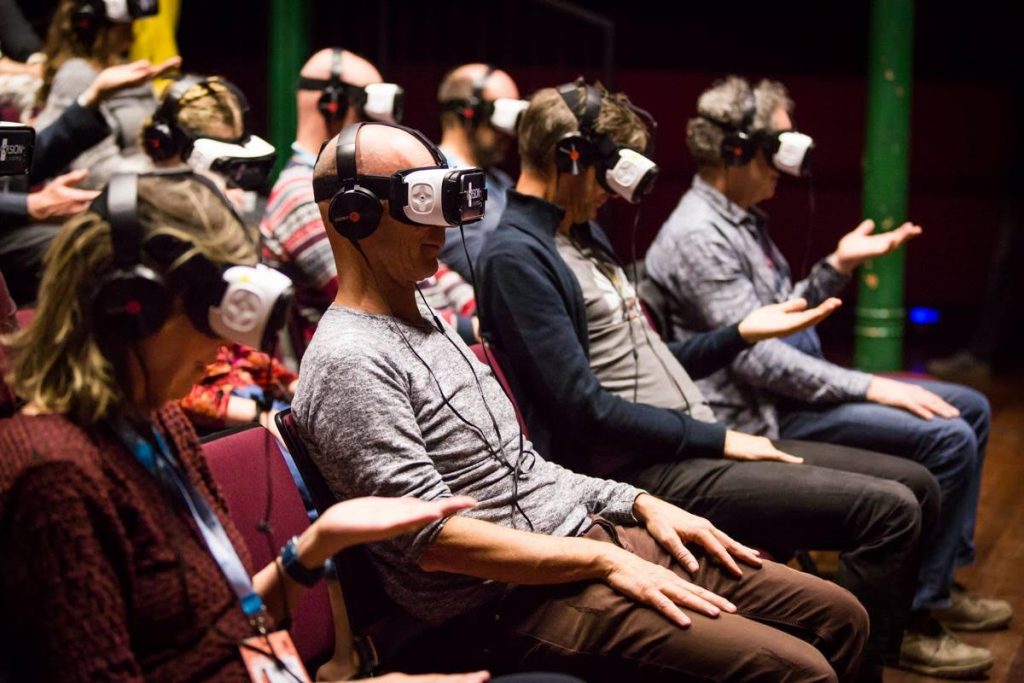 ---
High Street
While most establishments in Copenhagen's Meatpacking District are in keeping with its rich history, Khora breaks the mould. When it opened in February 2016, it was as the first VR shop in the world. For Morten Haulik, a VR expert at Khora, the goal is to introduce the rest of Copenhagen to the great new digital unknown.
Fostering a dialogue
Open to the public for free trials of the latest VR tech, Khora aims to foster community dialogue about the functions and future of VR. They visit nursing homes and host school groups, working to extend cutting-edge innovation beyond their insular world.
"The idea was to create a place where people who normally aren't high-tech could get the possibility of shaping the technology that's going to change the world so much," Haulik said.
Identifying key fields
Khora's 16 developers experiment with and support VR applications in new industries, as well as key fields such as education, healthcare and business.
With the right technology, a pair of VR goggles could let a user explore interactive models of molecules, follow along with or rehearse a surgery, or test drive the latest Volvo. In the right hands, a VR headset could be a boardroom, a lecture hall, a showroom or a planetarium.
"When people say VR they think about porn or computer games or something, but you can really reach deeper with VR, because it's literally whatever you can imagine," Haulik said. "It's like dreaming with open eyes."
Operating in a hotspot
For Haulik, Denmark's small size and enthusiasm for new tech makes it a hotspot for VR. Khora works regularly with Copenhagen businesses, helping them to explore applications of VR within their fields.
"Living in a small country is perfect because it's super easy for us to get into contact with some of the big businesses where we think it would make sense to incorporate VR," said Haulik.
"Ideas spread quickly and we can also quickly get input from all these different sectors, so we're out talking to the people who are going to use our products and having a clear and normal dialogue with them."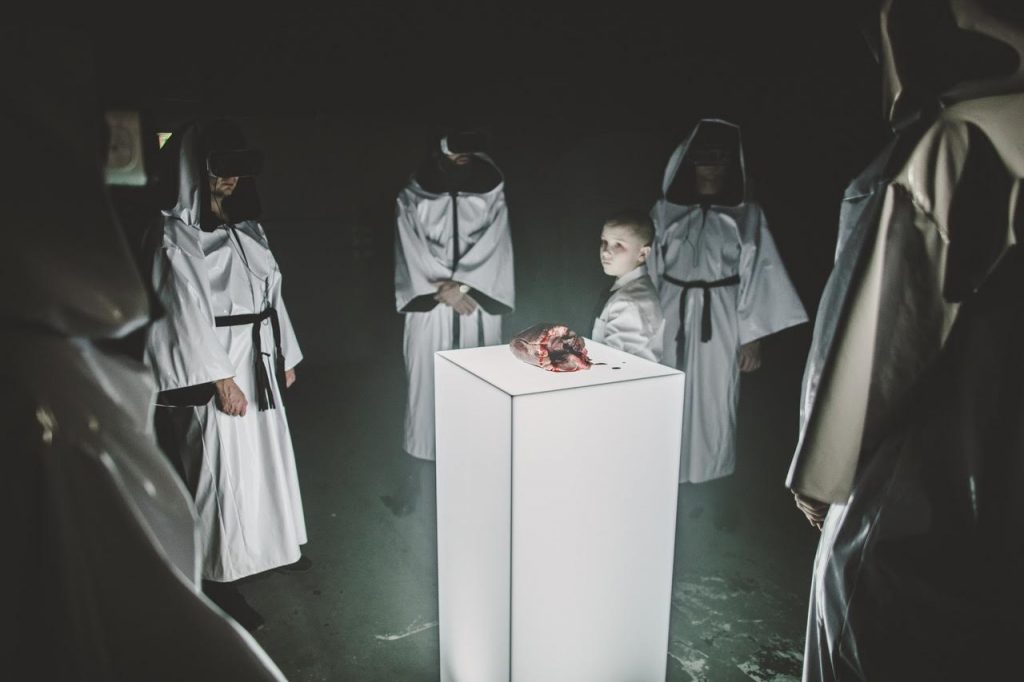 ---
Gaming
The entertainment industry stands out as one of the earliest and strongest patrons of VR, generating some of the technology's most ardent supporters and enabling constant innovation.
The new medium holds obvious potential for video games, and few institutions know it better than Unity Technologies. Founded in Copenhagen in 2004, its Unity game engine is well known in the gaming industry as a cross-platform interface for game development. Today, 70 to 80 percent of all VR applications are built on the Unity engine.
Escape Copenhagen, which offers real-world room escape challenges, is a local early adapter. Its new experience, 'Cosmos', uses VR headsets to put guests on board a stranded space station, tasked with getting to safety from within the depths of the defunct vessel.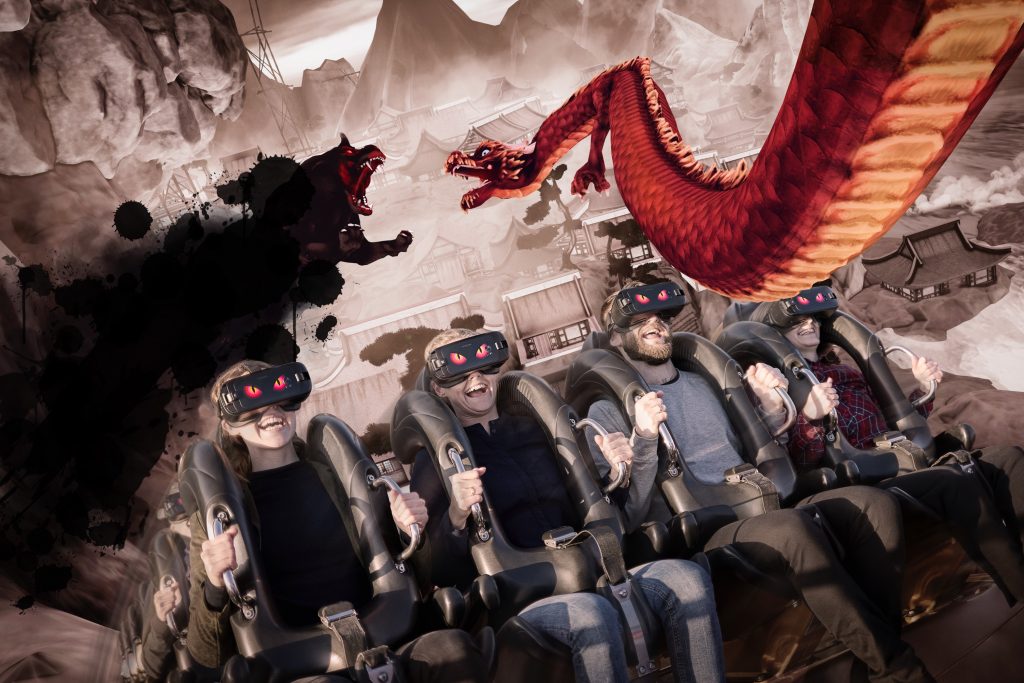 ---
Themeparks
Other applications of VR have gone even further – like putting it on a rollercoaster.
Will Gurley, a designer at Tivoli Gardens, led the park's recent initiative to equip its 'Dæmonen' rollercoaster with an original VR experience. The project debuted on Tivoli's opening day this spring after a year-long development process.
Its debut established the ride as Scandinavia's only VR-enhanced rollercoaster  – one of only a handful scattered across Europe and the US.
A breakneck odyssey
Riders opting for the optional VR experience don a set of custom Samsung Gear headsets, kitted out with speakers and safety harnesses. Barrelling along the ride's loops becomes a breakneck odyssey through a fantasy world styled after a traditional Chinese ink painting, racing through valleys and over waterfalls on the coattails of an enormous crimson dragon.
The twists and turns of this narrative are perfectly synced with the coaster's real-world motion, producing a unique and wholly thrilling experience that brings VR's sensory engagement to an entirely new level.
Immersiveness is key
"One of VR's real opportunities is its immersiveness," Gurley said. "You can really create a more complete environment than the one that you're in, and you can take people somewhere that they've never been."
Though combining a VR headset with a rollercoaster might seem like a recipe for nausea, Gurley said the digital experience actually helps ease the fear and comfort of riders – many of whom are trying VR for the first time.
"A lot of people on rollercoasters over-anticipate and have a lot of anxiety about what's happening ahead, but when you're in a different type of visual space, it's really up to the story to guide you," Gurley said.
Just the beginning
Especially for a park like Tivoli, which has little space in which to build new attractions, VR represents a way to expand the park's offerings. By expanding into the digital realm, Tivoli can use VR to add layers of interest onto existing attractions.
Though no specifics are available yet, Tivoli is looking into further applications for VR in the gardens.
---
Art
The seemingly infinite creative possibilities of VR have not gone unnoticed by the art world. Acute Art, a collaboration between leading contemporary artists Jeff Koons, Marina Abramovic and Olafur Eliasson, aims to support and develop VR as an artistic medium. It represents a noteworthy A effort to explore VR in art – and Copenhagen's own artistic community has taken to the new technology as well.
Shopping from afar
Others in Copenhagen's art community are also taking to the technology, albeit in different ways.
The visual artist Eric Prince, the owner of Prince Gallery, began experimenting with VR in October of 2016 as a platform to display and sell artwork. Now, Prince and his partner Casper Fabricus are developing the project as a browser-based e-commerce platform.
The platform aims to make high-resolution, interactive models of physical objects available through a web browser, both on mobile as well as PC. Designed largely for online marketplaces, users can slip on VR goggles and remotely inspect physical wares in full scale and detail – testing how a painting might suit one's living room, for example, or checking out a new sofa without ever visiting the store.
Prince and his partner Casper Fabricus are launching the project, possibly as early as this October, to explore VR's capability to recreate real-life objects in the digital realm.
Our next new medium
For Prince, this functionality has wide-ranging benefits: "It's transforming how humans will interact, do business, everything. We can put a million-dollar electron microscope in front of us right now. The uses go as far as the imagination will take you."
While using VR as a means to display and sell art, Prince is also working to create artistic experiences from inside the VR goggles. A show at Prince Gallery in August will see visitors enter a blank-walled gallery, with only a headset in the centre of the room. Entering this digital space triggers a jarring new experience, witnessing a virtual headless swan scrambling about the room in wild death spasms.
"This is the next new medium for art," Prince said.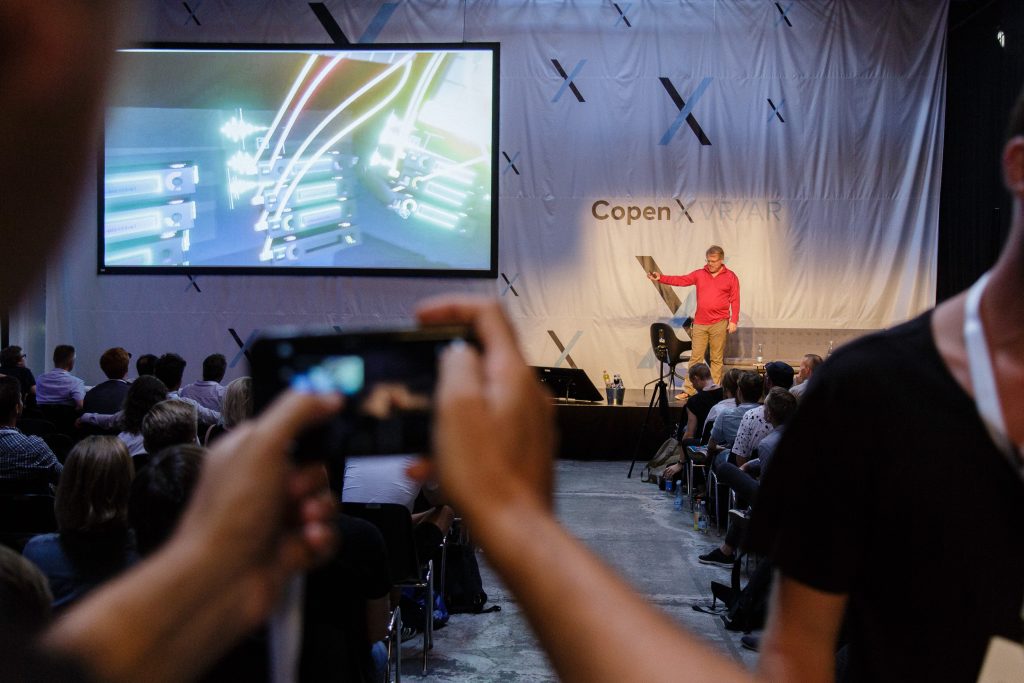 ---
Film
Makropol is a Copenhagen-based art collective working to explore the relationship between art and tech. Founders Johan Knattrup Jensen and Mads Damsbo began experimenting with VR to pursue film projects shot from a first person perspective, and it quickly became their main focus.
"The sensation of embodying a fictional character of our own making was sensational," explained Damsbo. "Everything we have done since has revolved around this first meeting with our virtual alter-egos."
Absolute control
The pair worked with CPH:DOX to produce VR:LAB in 2015, bringing 20 Nordic artists and producers to a 10-day workshop. Since then Makropol has produced VR-based works such as 'Doom Room', a macabre, surreal journey in which viewers experience their own death and subsequent procession to the afterlife through a nightclub-flavoured fever dream.
"For us it has unlocked a simple and effective tool of having absolute control over our audience," contended Damsbo. "It seems that VR gives audiences many degrees of freedom, but in reality the possibility to control and design a unique and immersive experience that is highly customed to the individual viewer is the actual beauty of the medium."