News
You're going to need a better joke to catch out these shark experts
---
This article is more than 6 years old.
Fishermen's by-catch the most likely explanation for washed-up big fish, contends museum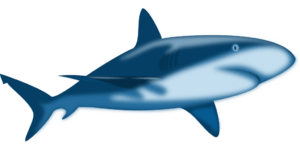 Two grey sharks have been found dead on beaches in Hvidovre, a southwestern suburb of Greater Copenhagen, this week.
The news is potentially a blow to city officials who take pride in the crystal clear water of Copenhagen Harbour and the capital's surrounding waters, which swimmers regularly use to cool off during the summer.
A practical joke!
But before you tell your children that it's not safe to go into the water, there may be another explanation for the sharks' appearance.
If these sharks were swimming in the shallow waters of the Øresund, they would be the first documented sightings since one in Hornbæk in 2010.
And Henrik Carl, a specialist at the Swedish National Museum of Natural History, has a theory: it might be a practical joke!
By-catch, but not caught out
"I think the sharks may have been thrown there by some fishermen for a joke," he said according to DR.
The fishermen, according to the theory, caught the sharks in their preferred deeper, saltier habitat and then threw the by-catch out onto the beach.
The grey shark, 'gråhaj', can grow up to two metres long, live for 60 years, and travel as far as 2,500 km in a year. Unsurprisingly, they are found all over the world, but not in really deep waters.
And, perhaps most crucially, they tend to feed on small fish.