News
You're having a gas! Denmark among priciest countries for petrol
---
This article is more than 6 years old.
It will cost you £68.49 to fill up the 12.1-gallon fuel tank of a Ford Focus – the tenth most expensive price in the world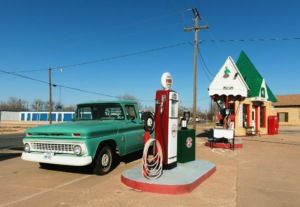 Denmark is the tenth most expensive country in the world to fill up your car with petrol, according to a new analysis by Just Tyres.
Based on data that was correct on May 8 this year – both the price of petrol in the 174 surveyed countries and the value of the British pound – it would cost £5.66 per gallon in Denmark.
This means it would cost £68.49 to fill up the 12.1-gallon fuel tank of a Ford Focus – the benchmark used in the survey.
A long way off top place
However, while this was a considerably higher price than most countries in the Middle East – six of its oil-rich states were among the 10 cheapest – it was still only 85 percent of the cost in the world's most expensive country, Hong Kong.
Nevertheless, European countries dominated the top ten, with Nordic states Iceland and oil-rich Norway taking the next two spots on the chart. Denmark accordingly ranked just seventh in Europe.
That's plain Caracus
Venezuela is the cheapest country in which to fill up a tank. At just £0.03 per gallon, it costs £0.36 to fill up a Ford Focus, but good luck finding an American car that hasn't been burned in the recent rioting.
Not only is this 30 times more affordable than the next least expensive country, Saudi Arabia, but it is almost more expensive than the cheapest item you could buy in most European service stations.
Other notable countries (not listed below) included Sweden (15th at £66.80), the UK (17th at £64.37), Germany (21st at £62.69), China (86th at £42.23), India (70th at £47.56), the US (140th at £29.52) and Russia (142nd at £29.28).
The US is by a long way the cheapest Western country on the list. The next cheapest was Canada at 106th.