News
Apple to build yet another huge data centre in Denmark
---
This article is more than 6 years old.
US giant set to break ground in Aabenraa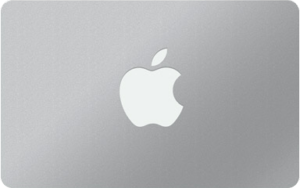 Apple is already building a huge data centre in Viborg in central Jutland, now it looks likely that the southern Jutland town of Aabenraa will also be joining the party.
At the beginning, the two data centres will resemble each other in size, energy consumption and design, but the Aabenraa facility may grow even larger in the future.
Go ahead, bite the big Apple
The first phase of construction in Aabenraa is expected to be completed in 2019 at a total price of about six billion kroner.
Construction is expected to create approximately 300 jobs. There will be positions for about 50 – 100 employees when the centre is in full operation.
The two data centres in Denmark will run Apple's internet services like the iTunes Store, App Store, iMessage, Map and Siri music store for the company's European users.
READ MORE: Apple investing billions in Denmark
When it is in operation, the data centre will run on 100 percent renewable energy.