News
Copenhagen looks to ban diesel vehicles in the city
---
This article is more than 6 years old.
A majority of local politicians would like to follow the lead of other major cities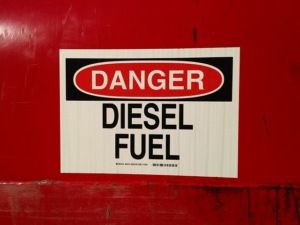 A majority of local politicians in Copenhagen would like to see a ban on diesel vehicles driving into the city.
Representatives fro Socialdemokratiet have joined with SF, De Radikale, Enhedslisten and Alternativet in supporting the ban.
"As soon as we have the chance to make the decision, I am sure that a large majority at Copenhagen City Hall would support a ban," Lars Weiss, group chairperson for Socialdemokratiet in Copenhagen and a member of the Technology and Environment Committee, told Berlingske.
Paris, Madrid, Athens and Mexico City have announced that they will introduce a ban on diesel cars starting in 2025.
De Radikale's Mette Annelie Rasmussen wants to see Copenhagen follow suit.
"It is strange to hold onto the past and allow diesel vehicles in Copenhagen when other cities are doing the opposite'" she said.
Changing the law
But before a ban can become a reality in Copenhagen, laws governing environmental zones regulated by the Environmental Protection Act would have to be changed, and at least some in parliament do not seem to be on board with the idea
"It would hurt the economy of private citizens," said Venstre's environmental spokesperson  Erling Bonnesen. "People have purchased cars that are on the market today believing they can be used for a few years."
Bonnesen said that the way forward was for car manufacturers to continue to build more environmentally sound and energy-efficient cars and reduce the prices to make them more attractive to consumers.
It is estimated that 540 people die as a result of air pollution in Copenhagen every year.