News
Copenhagen police continue their battle against gangs
---
This article is more than 6 years old.
Six arrested in two separate raids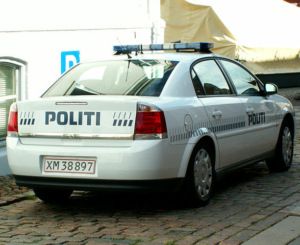 Six men with gangs ties appeared before the court in Copenhagen Wednesday after being arrested during anti-gang police actions in Mjølnerparken and at Nørrebro Parken.
"It is clear that Copenhagen has recently been plagued by a conflicts in the rocker/gang environment," said Lars Karlsen, acting head of the Operational Specialist Division of the Copenhagen Police. "We cannot and will not tolerate the violence that we have witnessed."
On the lookout
Police first arrested three young men in Nørrebro Parken, all of whom were charged with dealing hash trade and acting as accomplices while looking out for police.
One deals while two others act as lookouts," Kalrsen told Ekstra Bladet. "Whether they are keeping an eye out for police or rival gangs is not clear."
The three have already appeared before the court. The youngest – a 17-year-old – was released, while his two older partners were both detained for 13 days.
Gunplay
Later on Wednesday, police arrested three other gang members in a coordinated action in Mjølnerparken in Nørrebro. Police declined to comment on the specifics of that case, but it involved the possession of a gun.
The raids comes in the wake of prolonged riots in Nørrebro and Nordvest in Copenhagen where members of the gang Loyal to Familia and young people from Mjølnerparken have been involved in violent clashes.
READ MORE: New law proposal to shut down gang fortresses
"We have seen knifings, shootings and other types of violence and stupidity, and we are using every means possible to combat the violence," said Karslen.