News
Denmark's racism law to join blasphemy law on the chopping block?
---
This article is more than 6 years old.
As racism-related conviction numbers rise, justice minister is keen to amend 151-year-old section of the law that is now considered out-of-date in the age of social media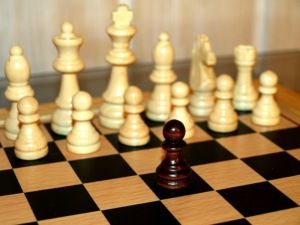 More people are being convicted of racism-related crimes in Denmark. In 2016, the number of cases almost doubled from 11 to 20, and this year could yield even higher numbers, as 11 convictions were recorded in the first half of 2017.
Contravening article 266b of the penal code, a 151-year-old section known as 'racismeparagraffen', carries a maximum sentence of two years in prison, although most convictions result in fines.
According to the police, there are quite simply more convictions due to a rapid rise in complaints – mainly due to social media.
Political will to change law
The justice minister, Konservative leader Søren Pape Poulsen, is keen on amending the article, and he has once again indicated that an assessment is imminent. Both Dansk Folkeparti and Socialdemokratiet are in favour of the change.
"It's not a good situation that nothing has been done for so long," Danske Folkeparti's justice spokesperson Peter Kofod Poulson told Jyllands-Posten newspaper. "There should be more momentum to assess the article."
In June, the government rescinded the blasfemiparagraffen, the 151-year-old blasphemy law, which was considered to be out of touch with modern society.