News
Minister sees silver lining in lower student uptake numbers
---
This article is more than 6 years old.
Fewer students managed to get onto their chosen higher education courses, but this is not necessarily a problem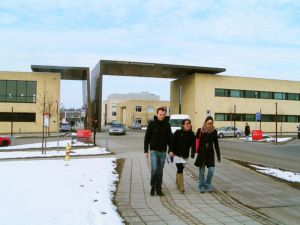 This year, almost every fourth student applying for a higher educational course failed to get onto their course of choice, but the minister of education, Søren Pind, is sanguine about the situation.
"We've seen an enormous increase over the last few years in the number of students accepted," Pind told Politiken newspaper.
"At some point – as a consequence of the economic resources available and the discussion regarding the quality of educational institutions – this had to stop."
Of the 91,539 students applying, 65,165 managed to pass through the eye of the needle; that is 2 percent fewer than last year and a break with a trend that has been prevalent for a number of years now. Not since 2008 has there been a fall in the number of young people offered a place on a higher educational course.
More potential engineers and computer experts
Arts and humanities have seen the greatest reduction in the number of students accepted, whilst computer and engineering courses have seen an increase in the number of students compared to last year – welcome news for an IT industry urgently in need of new graduates.
"This is not something that we ought to worry about. On the contrary, we should be happy, as it seems as if young people are more focused on the fields in which they can get jobs afterwards," Pind added.