News
Danish architects win design award for new CIS building
---
This article is more than 6 years old.
C F Møller awarded 2017 Iconic Awards for new school in Nordhavn district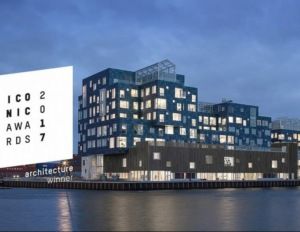 The Danish architecture firm C F Møller has won the 2017 Iconic Awards in the category for 'Architecture with distinction' for their design of the new Copenhagen International School (CIS) school building.
The Iconic Awards is a recognised international competition for architects, designers, and the building and industrial sectors that recognises visionary architecture, innovative products and sustainable communication within five main categories.
"We are very happy to receive an Iconic Award 2017 since the award is an acknowledgement of C F Møller Architects' fundamental approach to creating sustainable, innovative and long-lasting solutions by a proven holistic driven method," said C F Møller partner and architect Mads Mandrup Hansen.
READ MORE: Celebrating the continuation of CIS: the little school that could
Sustainable learning
Located on the waterfront of the prominent Nordhavn district in Copenhagen, CIS is divided up into four smaller sub-schools that cater to the needs of 1,200 children depending on age.
The school has a unique façade that is blanketed with 12,000 solar panels angled to create a sequin-looking effect and cover at least half of the school's annual electricity consumption.
Founded in 1963, CIS recently commissioned the new building after outgrowing its old location in Hellerup.