News
Business News in Brief: Coop supermarkets to become more 'local'
---
This article is more than 6 years old.
In other news, Novo Nordisk and Pandora have released results, and DONG Energy and Vestas have struck wind deals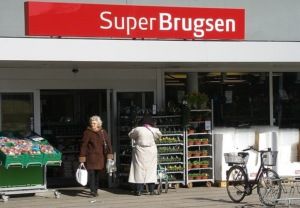 Coop – which along with competitor Dansk Supermarked owns nearly all of the Danish supermarkets in the country – is considering a major branding overhaul and giving five of its chains the same name, reports Økonomisk Ugebrev.
The move would affect its three Brugsen chains – Dagli'Brugsen, SuperBrugsen and Brugsen – along with Kvickly and Fakta, leaving high-end operation Irma as the only one to go it alone.
A more local service
Peter Høgsted, the group CEO, told the business newsletter that Coop intends to provide a more local service to customers.
"Why should there, for example, be the same items and the same discount offers at the Hornbæk store as in Hanstholm, where shopping patterns are widely different?" he asked.
---
Novo drugs drive operating profits up
Danish pharmaceutical giant Novo Nordisk has reported an 8 percent increase in its operating profit to 26.9 billion kroner on a 4 percent rise in sales over the first six months of 2017 – figures boosted by the performance of the drugs Victoza (11.5 billion kroner – up 21 percent), Tresiba (3.7 billion kroner – up 155 percent) and Saxenda (1.2 billion kroner – up 98 percent). Novo is issuing an interim dividend of 3 kroner per share.
DONG divesting in German wind farm
Infrastructure investor Global Infrastructure Partners (GIP) has confirmed it is in the process of acquiring a 50 percent stake in the Borkum Riffgrund 2 Offshore Wind Farm project from Danish energy company DONG Energy for 1.17 billion euros (12.65 kroner kroner). The 450MW offshore wind project, which is based in the North Sea and will provide energy to 460,000 German households, is currently being constructed by DONG. It is the second such deal concluded between DONG and GIP.
Pandora shares fall following disappointing results
Jewellery maker Pandora has blamed Q2 results that fell below expectations on a decline in sales in US shopping malls. Q2 sales of 4.83 billion kroner and a net profit of 1.10 billion fell short of most analysts' predictions. Its shares fell by 9 percent on Tuesday.
Vestas strikes Mexican deal
Danish wind turbine producer Vestas has struck a deal to supply V136-3.45 MW turbines to Zuma Energia's 443 MW windfarm in the Mexican state of Tamaulipas, along with a 15-year servicing agreement.