News
Same-sex siblings less likely to make gender-stereotyped education choices – Danish study
---
This article is more than 6 years old.
PhD student at the University of Copenhagen contends partly blames the parental tendency to spend more time with their same gender offspring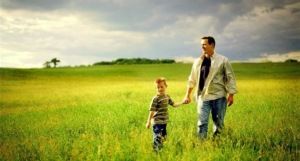 Same-sex siblings are less likely to pursue the kind of education particularly favoured by one gender, according to a PhD study by an economics student at the Økonomisk Institut in the University of Copenhagen.
For example, a boy who has a sister is more likely to study a gender-stereotyped education – for example, something scientific and technical – than a boy who only has brothers, and vice-versa, girls with a brother are more likely to train for a caring profession such as nursing.
A whole generation took part
For her study, Anne Ardila Brenøe took official registration data for all Danish children over a 25-year period (1962-85) and analysed their education choices from their early days at public school all the way through their higher education up until the age of 30.
Brenøe blames the parents for interacting differently with their children, along the tendency of fathers to spend more time with their son, and mothers to spend more time with their daughters.
At the root of the imbalance
"If we as a society want to give boys and girls the same opportunities in the job market in terms of employment and pay, we need to deal with how to counteract this sustained transfer of gender norms across generations," contended Brenøe.
"There is no evidence that boys should be biologically better than girls at maths, so if society wants a more equal gender distribution within different study fields and the labour market, it is important to focus on how the social environment of children – including within the family – affects the development of their behaviour, attitudes and preferences."
While women account for 54 percent of all higher education students, they make up only 28 percent of those on science, technology, engineering and maths courses.