News
More people turning to the internet for medical advice
---
This article is more than 6 years old.
Increasingly, doctors are being used as 'a second opinion' to an internet diagnosis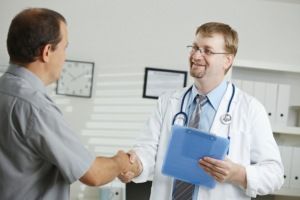 Doctors are increasingly having to contend with patients armed with printouts from the internet when it comes to diagnosing diseases.
According to an Epinion poll carried out on behalf of DR, 25 percent use the internet as a source of information on sickness and to avoid a visit to the doctor.
READ ALSO: More Danes contact their doctor via email 
"It's a new world that doctors will have to get used to." commented Kjeld Møller Pedersen, a professor of healthcare studies from the University of Southern Denmark.
"Authority doesn't depend on having a fancy medical title, it depends on how they function as a person."
What's up, Doc?
Pedersen does, however, recommend that patients stick to reputable sources such as the public health platform sundhed.dk, otherwise they might risk wasting the doctor's time.
"I hear from a number of doctors that patients come with a stack of printouts from the net that they perhaps put greater faith in than they do in their doctor."
In some cases, patients can find relevant information that their doctor does not have because the contents of leading scientific medical journals are uploaded quickly and widely distributed.
More research needed
Whether the tendency as a whole is good or bad remains to be seen. On the plus side, there may be cases when a person doesn't need to contact the doctor because they have found an answer to their problem. The internet can also engage patients actively in their own health.
"The real problem is that not much research has been done in the field of using the internet to search for health information in order to have a dialogue with your doctor," Pedersen added.