News
Drinking water in several areas of Denmark contaminated with pesticide
---
This article is more than 6 years old.
Capital Region, Odense and Esbjerg among areas affected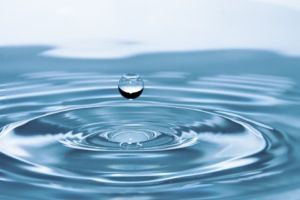 Two new discoveries of pesticide in the drinking water in the Capital Region and near Vejen in Jutland indicate that the problem is widespread.
Earlier pesticide was found in drinking water in Odense, Esbjerg and Slagelse and the Danish water and wastewater association, Danva, shut down the Dalumværket waterworks near Odense earlier today.
"It is necessary to protect the drinking water so we will continue to enjoy clean drinking water in future generations," said Carl-Emil Larsen, the head of Danva.
READ MORE: Groundwater in Danish capital at risk of contamination
Echoes of Germany
The pesticide found in the samples is desphenyl-chloridazon, which comes from a weedkiller that has been banned in Denmark, but which was used from the 1960s to 1996 in the production of vegetables such as beetroot and onion.
In Germany the substance has been found in 80 percent of samples, and Danva fears a similar statistic could be the case in Denmark.
The sample test at Dalumværket indicated a concentration of the substance of 0.14 micrograms per litre – well over the permitted levels of 0.1 micrograms.
However, the Danish patient authority, Styrelsen for Patientsikkerhed, evaluates that the concentration needs to be far higher before it becomes a health hazard.