News
A quarter of Danes love a good holiday fling
---
This article is more than 6 years old.
It appears that Denmark has a penchant for brown eyes and olive skin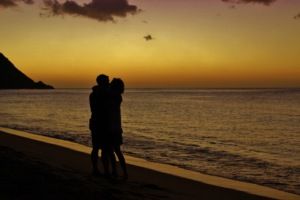 According to a new survey by the Danish travel search engine Momondo, over a quarter of all Danes have enjoyed a cheeky little fling while on their holidays.
More precisely, the survey showed that 27 percent of Danes have embraced a romantic experience while on vacation.
"When the Danes go on holiday, they typically have their guard down and are more open to meeting new people," said Lasse Skole Hansen, the head of communications for Momondo.
"They are far from home, the drinks are cold and they move about with little clothing in the summer heat – all prerequisites for having a romantic holiday fling."
READ MORE: Every second Dane works when they are on holiday
Ciao bella!
The survey also revealed that in particular, two nationalities have emerged as a preferred source of said romantic flirt: the southern Europeans from Spain and Italy.
The survey found that Spaniards were the nationality Danes found most appealing (23 percent), followed by Italians (18 percent) and fellow Danes (17 percent), Americans (14 percent) and Norwegians, Swedes and British (all 11 percent).
At the opposite end of the spectrum are Belgians (0 percent), Romanians and Finns (1 percent), Russians (2 percent) and Chinese (3 percent) are among the nationalities that fewest Danes find attractive.
See the entire list here (in Danish).
But perhaps the Danes should consider heading north for their next vacation. The survey discovered that the Norwegians were rather keen on having a holiday romance with a Dane. Some 16 percent said they found the Danes most attractive.