News
City harbour deemed safer in wake of scooter tragedy
---
This article is more than 6 years old.
Police presence and more stringent rules have made an impact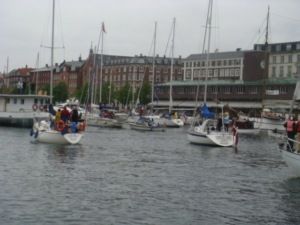 Copenhagen Harbour has been under intense scrutiny following the accident that left two US international students dead earlier this year.
But now, four months after the tragedy, the harbour has been deemed safer, according to several actors present in the harbour.
"There haven't been any jetskis sailing about and we have only seen very few instances of speed boats going too fast," Hans Christian Hansen, the head of harbour association HavneForum København, told DR Nyheder.
READ MORE: Mayor wants crackdown on hazardous jetskiing following tragedy
Crack down effect
In the aftermath of the accident, local politicians gave the police more power to confiscate water scooters and jetskis, as well as increasing the fine for illegal sailing. And since June, the police have had their own boat in the harbour waters to monitor traffic.
These initiatives have made an impact, according to Asbjørn Thyssen Hansen, the head of the local boating association, Christiansbro Bådelaug.
"We're no longer afraid that some lunatic will come ploughing through. We don't see that at all anymore. It [the rule change] also keeps away speed-fiends and keeps them in check."