News
Wish you were here? Roger Waters returning to Denmark
---
This article is more than 6 years old.
Pink Floyd legend performing at an undisclosed Danish location in 2018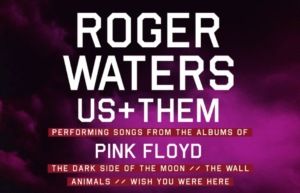 Hello? Is there anybody out there? Well, if you're also a 'lost soul swimming in a fish bowl' and 'running over the same old ground' there's some good news coming your way.
The 74-year-old legendary Pink Floyd rocker Roger Waters will return to Denmark next year to perform at an undisclosed location on an undisclosed date – though details will follow in the near future, according to rogerwaters.com
"After 63 sold out shows in the US and Canada in 2017, we are excited to announce five shows in Germany and one show in Austria in the early summer of 2018," the press release stated.
"The 2018 European Us + Them tour will visit Portugal through Russia with shows in 23 countries – Austria, Belgium, Bulgaria, Croatia, Czech Republic, Denmark, Finland, France, Germany, Holland, Hungary, Ireland, Italy, Latvia, Lithuania, Norway, Poland, Portugal, Russia, Spain, Sweden, Switzerland and the UK. Watch out for full details of cities and dates following soon."
READ MORE: Bless the rains! Toto coming to Denmark
Classic albums
The show will feature hits from some of Pink Floyd's greatest albums, such as 'The Dark Side of The Moon', 'The Wall', 'Animals' and 'Wish You Were Here' – as well as new songs from his new album 'Is This the Life We Really Want?'.
Waters has been in Denmark a number of times recently, including at Telia Parken Stadium, Odense, and at Roskilde Festival.