News
Danish government to address microplastic deposits left by car tyres in rainwater
---
This article is more than 6 years old.
Worn tyres account for over 60 percent of microplastics in water supply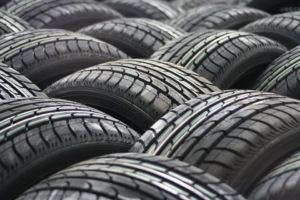 The government has been quick to take action following the revelation two weeks ago that the drinking water in a number of samples taken across Denmark contained microplastics.
Now, the Environment and Food Ministry has announced it will support a new project that will discover and remove tiny microplastic particles left by car tyres in rainwater.
Car tyres are key in limiting microplastics as it is estimated that rubber from tyres account for over 60 percent of microplastics in the water environment.
When cars need to change tyres, it's often due to wear and tear – and these bits that are worn off end up as small particles that are later washed into the water environment with rainwater.
Don't belong in nature
"The project can do something about one of the key sources of microplastics in the water environment, and it also shows we are among the leaders when it comes to developing technological solutions," said the environment and food minister, Esben Lunde Larsen.
"Because despite us not fully understanding the ramifications of microplastics, they don't belong in nature or our water resources. It's the government's clear focus to do something about the problem and ensure that microplastics don't spread to our nature."
READ MORE: Government to investigate microplastics in drinking water situation
Action plan in the works
The new project, jointly developed by Aalborg University, water treating company Krüger, supplier Tårnby Forsyning and water guild Ørestad Vandlaug, aims to develop methods to eliminate the microplastics left by car tyres in rainwater.
Plastic waste and microplastic is an increasing problem in Denmark and the rest of the world. The EU is expected to launch a new plastic strategy sometime this year, after which the Danish government will entertain a national action plan concerning plastic pollution.