News
Denmark extends border controls by another six months
---
This article is more than 6 years old.
Immigration minister says extension is justified in the light of the threat of terrorism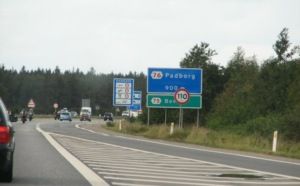 Denmark's border controls have been extended for another six months, the Ministry of Immigration and Integration has confirmed – just one month after the EU Commission ruled there were no grounds for their continuation.
On September 7, the EU migration commissioner, Dmitris Avramopoulos, confirmed the controls, which exist at the borders with Sweden and Germany, would end on November 12 as "the conditions to approve them are no longer present".
EU Commission backs down
However, the immigration and integration minister, Inger Støjberg, rejected the demands, and a week later she confirmed that Denmark, Austria, France, Germany and Norway had sent a new proposal to make it possible for border controls to be in place between EU Schengen countries for up to four years.
The EU Commission consequently ruled that the border controls could stay in place if there was a terrorist threat – a stipulation cited by Støjberg in her justification.
Great pressure on external borders
"While we are currently experiencing low entry and asylum rates in Denmark, we must unfortunately note there is still a great deal of pressure on Europe's external borders," said Støjberg.
"At the same time, we cannot close our eyes to the serious terrorist threat against Denmark. The government has, therefore, considered it necessary that border controls be maintained so far."
Following the extension, the controls will be in place until May 12 – taking their total time in existence to over 28 months.