News
Immigrants risk pension poverty, report says
---
This article is more than 6 years old.
Growing old in Denmark is going to be anything but plain sailing for many 'guest workers'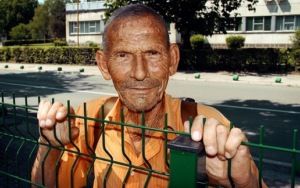 A new report from the Danish centre of applied social science, VIVE, warns that a lot of immigrants are going to be substantially worse off when they reach the pension age compared to their Danish counterparts, reports Avisen.dk
The study looked at immigrants from Turkey, Iran Pakstan and Vietnam who came to Denmark in the 1960s, 70s and 80s and are now over 60 years old.
READ ALSO: Future of Danish workforce hinges on 70,000 foreigners
The researchers used the OECD's definition of poverty that defines it as an income of less than 50 percent of the median income in the country.
Peder J Pedersen, a research professor at VIVE, explained: "They've been worse off job-wise, and also with regard to pensions from employers, the state-run ATP, and private pensions."
"We had a situation in Denmark where old age was no longer synonymous with poverty, but now we are seeing a growing number of groups in society who are living in poverty."
Over 65s worst off
Poverty is especially prevalent in the 65 to 74-year-old age group. Only 1 percent of native Danes in this group are poor, but for elderly people from Turkish origins the figure is 29 percent, whilst 27 percent of Pakistanis are considered poor.
Pedersen points out that one of the main reasons is that many immigrants have not spent as long in the Danish job market: they either arrived here already middle-aged and/or they have spent longer periods unemployed.
"The majority of the 'guest workers' came here and went straight into a job, but those who came before 1974 ran into the first oil crisis and many of them lost their jobs. A lot of them were employed in sectors that were very hard-hit."
Immigrants have had difficulty earning pension pots as large as Danes, as a lot of them have not been in Denmark long enough or have been away from the job market. Women tend to especially lag behind the men.
Women do worse than men
Gender roles also play a part. In cases in which families are reunited, it is usually the man who comes first and gets a job. The woman will typically end up working in the service sector, where language capabilities don't play such a large role. That also influences wages and, by extension, pensions.
"It could be cleaning or training as a social and health assistant. There are of course also some who take a higher education, but a lot of the female non-western immigrants who come here as adults are not educated much above primary school level," said Marie Louise Schultz-Nielsen from the Rockwool Fund
Keeping immigrants at work
The immigrant organisation Foreningen Nydansker points out that if the trend is to be stopped the focus should be on keeping immigrants working.
The head of the organisation, Torben Møller-Hansen, explained: "We can see that many immigrants get work and then drop out of the employment market again. It is when they've got a job that we ought to do something because it is difficult to get them back into the job market again when they reach 60."