News
A third of hardened criminal youths are immigrants or their descendants
---
This article is more than 6 years old.
New report analyses crime committed by all citizens born in 1996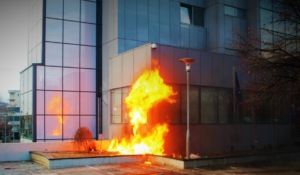 According to a new report from the Justice Ministry, a third of the most criminal 10 to 17-year-olds in Denmark are immigrants or descendants of immigrants from non-Western countries.
The report (here in Danish) looked into all crimes committed by citizens born in 1996 and then followed them through the ages of 10-18. Most hardened criminals, however, are of Danish ethnicity.
"Regarding the ethnic background, the majority of youths registered for a crime are of Danish heritage. It also shows that this share has fallen slightly from 2006 to 2014," the report found.
"The same can be said for children and youths with an immigrant background, while there has been an increase in the share of descendants of young immigrants who have been registered for crimes."
READ MORE: Justice Minister fights back with new package of anti-gang measures
Not all grim reading
The report also revealed that the most hardened young criminals (1 percent of the total) were responsible for 44 percent of all crimes committed by those born in 1996 aged 10-17.
Of the most hardened 1 percent, nine percent were immigrants and 24 percent were descendants of immigrants from non-Western countries – despite the two groups only accounting for 3.7 percent of the overall population of youths born in 1996.
But generally speaking, there has been a fall in crime among young people with foreign backgrounds, particularly among those living in vulnerable areas, where crime among 16 to 20-years-olds decreased by over 25 percent from 2000 to 2015.
The report comes shortly before the justice minister, Søren Pape Poulsen, unveils a new initiative aimed at combating crime amongst youth.