News
Consumers want to buy Danish again, analysis shows
---
This article is more than 6 years old.
In Denmark, as in many other places, the trend towards trading globally is slowing down compared to buying locally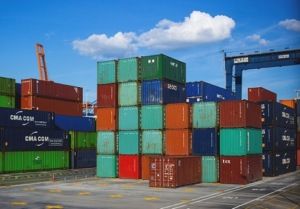 Companies worldwide are electing to produce goods closer to home and to their customers – and this tendency is also apparent in Denmark.
A new analysis from the confederation of Danish industry, Dansk Industri (DI), reveals that Danes don't have the same fondness for foreign goods as they did previously when there were periods of general economic growth.
Buying local
"From the middle of the '90s up until 2008 we became accustomed to seeing that whenever production increased in Denmark, then imports increased by almost three times as much," said the deputy head of Dansk Industri, Kent Damsgaard.
READ ALSO: Business News in Brief: Danes spending record amounts on net trading
"For the last couple of years, it has been different. Both companies and consumers have increased their purchase of goods and services from abroad to a far lesser degree than previously."
Exports still hot
On the other hand, the slowing down of global trade doesn't mean that Danish companies are having less success on the export market – far from it, in fact.
"Around 775,000 Danish jobs are connected to the export market. That shows that Danish companies are doing very well in competition with international firms," added Damsgaard.
"However, if we want to keep up this momentum, it is vital that here in Denmark we are constantly striving towards creating the best framework for doing business."