News
Danish Sport and Culture News in Brief: Yes to 'Mindhunter', no to award hunting
---
This article is more than 6 years old.
In other news, Formula 1 and the Tour de France are gearing up to appear on Danish soil, but at what cost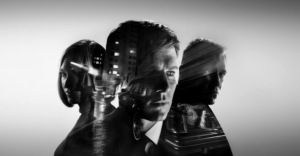 Don't be surprised if Denmark fails to get shortlisted for the Best Foreign Language Film Oscar.
Tobias Lindholm, the director of 'Krigen' – which earlier this year was among the five nominees for the world's most prestigious award for non-English language films – has said the Academy Award can't compete with Kronprinsparrets Kulturpris.
Lindholm told DR he got more pleasure out of winning the Danish culture prize because it was for his body of work, not just one film.
Filmmaking not a sport
"Making movies is not a sport," he told DR.
"I was not in competition with anyone. I did not participate in something and I did not try to get nominated. It makes the award a much greater honour than so many other awards."
Since 'Krigen', Lindholm has been in high demand, working on the script of 'Kollektivet', and directing two episodes of the acclaimed Netflix series 'Mindhunter'.
---
Football at school good for concentration
Playing football twice a week during the school day improves children's ability to concentrate in class, according to a study released by the Department of Sport and Biomechanics at the University of Southern Denmark. Some 800 children aged 10-12 participated in the study, which required them to take part in two 45-minute lessons a week, reports videnskab.dk. While Danish public schools include PE in their curriculum, children play competitive football, and other team sports such as handball, at sports clubs after the school day has finished.
Copenhagen closing in on F1 race
Copenhagen's chances of hosting a Formula 1 grand prix by the end of the decade have increased, reports Jyllands-Posten. The newspaper has been granted access to a November 8 email correspondence that suggests that organiser Formula One Management has identified the cities of Copenhagen, New York and London as likely hosts of street circuit races in 2020. A F1 delegation is expected to visit the Danish capital next month to assess its proposed 4.55 km circuit, which includes two bridge crossings. Among those trying to bring F1 to Denmark are former Saxo Bank co-owner Lars Seier Christensen and Helge Sander, the former minister of science (2001-10). Several ministers, including Kristian Jensen, the finance minister, are expected to attend the December meeting.
Denmark up to 12th in FIFA world rankings
Most football pundits concur that the FIFA world rankings are meaningless … unless they're being used to determine who the seeds are at a major football tournament. For reasons known to only FIFA, it based its seedings for the 2018 World Cup draw (on December 1) on the FIFA rankings prior to the playoffs. Back then Denmark was 19th and missed out on being a second seed by one place, but following its defeat of the Republic of Ireland, it now lies 12th, making it the top Nordic team, ahead of Sweden (18) and Iceland (22).
READ MORE: No Kiwi help: Denmark seeded third for World Cup draw
Tour de France would come with hefty price tag
Should Denmark host the first three races of the Tour de France in 2020 or 2021, it will be the most expensive ever event held on home soil, reports Politiken – costing the taxpayer a minimum of 79.5 million kroner, with the overall cost likely to be much higher. Already Copenhagen Municipality has pledged to spend 25 million kroner on its own. When the Danish capital hosted the 2011 World Cycling Championship, it cost an estimated 40 million kroner, while the first three races of Giro d'Italia in 2012 (in Horsens and Herning) only cost around 30 million kroner.
Zentropa dirty laundry known for years
A number of Danish media outlets have questioned why Zentropa wasn't confronted about its mistreatment of employees, as it has been common knowledge since 2013 that corporal punishment was being dished out to student workers who made mistakes. Meanwhile, Zentropa producer and co-owner Peter Aalbæk has confirmed he is taking a leave of absence while various investigations into his conduct, and the ethos of the film production company, are concluded.
READ MORE: Who is … Peter Aalbæk?
Sugardating star to share her philosophy
You might have seen her on TV, either as the star of a documentary about sugardating, 'Gina Jaqueline – en sugardaters fortælling', or on the talk show circuit now she has seen the error of her ways/settled down with a nice fella. And now, Gina Jaqueline, 27, has announced she intends to write a book – not an autobiography because "it's still a bit too early" for that, she told DR – about her  philosophy. "I have more experience than most women aged 50," she added.
Too few Danes getting a fair crack at basketball
Basketball governing body Danmarks Basketball Forbund (DBBF) has expressed its concern at the confirmation that the number of overseas players in the Danish top flight has more than doubled in the last 15 years from 2.2 per team to 4.9. The DBBF contends it is now much harder for young Danish talents to break through, estimating it takes several years. There are 39 foreign players at the eight clubs, with Team Fog Næstved the worst offender with seven.
Top ventriloquist coming to Denmark
World-famous ventriloquist Jeff Dunham has confirmed he will be performing at Valby Hallen on May 16. The US comedy star, whose most famous dummy Achmed the Dead Terrorist sure knows how to fill and quickly vacate a venue, will also be performing at Aalborg Hallen – on May 15. Tickets cost 355 kroner and sales commence at 10:00 on November 28 at ticketmaster.com.