News
Kundby 'jihad girl' handed eight-year sentence
---
This article is more than 6 years old.
Terror-charged teen avoids being held in custody indefinitely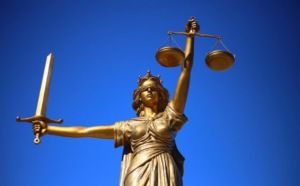 The 17-year-old 'jihad girl' from Kundby has been given an eight-year prison sentence by the Eastern High Court for attempting to commit terror.
Despite the sentence being increased by two years compared to the appealed city court decision, Natascha Colding-Olsen was pleased as she avoided a ruling that could have resulted in her being held in custody indefinitely.
Colding-Olsen was found guilty of planning to attack two schools: Sydskolen in Fårevejle and the Jewish school Carolineskolen in Copenhagen when she was just 15.
She was also found guilty of grievous violence against a pedagogue in the institution she was imprisoned in during the city court trial.
READ MORE: Kundby 'jihad girl' gets six years in prison
State appeal
Earlier this year, Colding-Olsen was sentenced to six years in prison by the city court in Holbæk in north Zealand, but the state prosecutor appealed the decision to the higher courts because he found the ruling too lenient.
She is the first Danish woman to have been found guilty of terror.