Things to do
Five VR tours to make you forget about the cold
---
This article is more than 6 years old.
Who said you needed to go outside to explore Denmark during the cold weather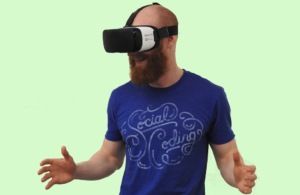 Winter is coming and both the Swedish and Danish weathermen have promised one of the coldest winters in years.
Therefore we might feel less like venturing out into the cold, and more like staying under the warm blankets on the sofa. But we also know we shouldn't just sit in front of the TV all day, and it would be nice to have a good alternative.
READ MORE: Goggle me up Scotty! This is the final frontier
Luckily you don't have to look far for that. If you want to be a bit cultural in this cold winter time, here is a list of five virtual reality tours you can take from the comfort of your own home.
---
In collaboration with Expedia Denmark, it is now possible to go on an adventure in the famous Old Town of Aarhus. This time travel adventure takes you back to three interesting time periods in Danish history. Take a walk through the 18th century with their cobbled streets and step into the industrialisation boom in the 1920s from where you can move towards the colorful and free 1970s. This tour is both informative as well as a fun visit into Denmark's past.
2. The National Museum, Copenhagen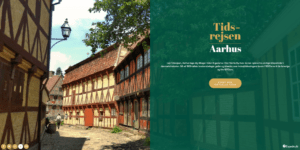 After the visit to Aarhus, we can take a trip to the capital Copenhagen and visit the National Museum. You can, for example, explore the Middle Ages and Renaissance here and see a real Dagmar Cross. Check out the different exhibitions where you can find some of the beautiful treasures the museum has to offer.
3. The Black Diamond, Copenhagen
Let us stay in Copenhagen for a while and take a trip to the famous royal library, the Black Diamond. Explore the beautiful building and take a closer look at the amazing architecture. Then you can also tell your friends, you been to the library lately.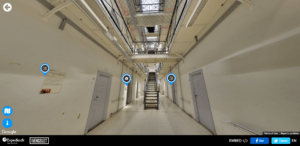 Now that we have explored some wonderful Danish history, found treasures, and been to the library, it is time to dig down into the less glamorous side of the country. Expedia Denmark has made it possible to go to prison, luckily without committing any crimes. Here you can take a trip around the Prison Museum in Horsens. It was a real prison for more than 150 yeas and has held some of the country's worst and most interesting criminals. It only stopped being an actual prison in 2006. Take the tour and explore what life behind bars in Denmark is like.
5. HC Andersen's house, Odense
Lets finish it off with a visit to Fyn to the home of one of the most famous Danish people in history. The fairy-tale writer Hans Christian Andersen – who wrote stories we all know and love, such as 'The Ugly Duckling' and 'The Little Mermaid' to name but a few – grew up in this house where you can now spend a couple of hours.
---
Now, after all this exploring and learning, you can grab a hot chocolate and binge-watch your favorite show on Netflix. You deserve it.