News
Civil servants sent back to school in order to compete for top EU jobs
---
This article is more than 6 years old.
Danish civil servants employed by the EU are lining up for retirement and there aren't enough suitable replacements available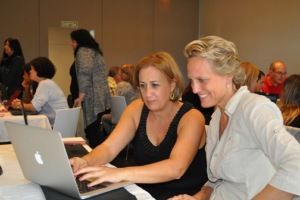 If you want to get a top job within the EU system, to get through the eye of the needle you need to go through a recruitment process that involves passing a competitive examination: the EU concours.
Since 2011, only nine Danish people have managed to pass and soon Denmark will be facing a situation when a number of the Danes currently employed by the EU will be going on pension. Figures show that over the next 10 years, four out of ten Danes employed by the EU Commission and Parliament will be leaving.
The brightest and best
To ensure that Denmark is still able to make its mark in a European context, 20 of the brightest civil servants in the country have been chosen to be given special training in how to pass the demanding exam, the finance minister, Kristian Jensen, told Djøfbladet.
"We're facing a situation in which a lot of Danes employed by the EU will be leaving shortly, so we need to set up a food chain, and for that we need more people to pass the entrance exam," said Jensen.
The minister wants to double the number of people sent to the EU, so up until 2025 it intends to send 100 experts on postings of between two and four years with the hope they will develop an interest in a longer-term EU career.
"I don't think that there's a single ministry that doesn't have contact with the EU, so it's in our own interest to send able people to Brussels to gain precisely that access and promote the understanding of Danish conditions that we need," added Jensen.
What about my better half?
One of the reasons that people don't apply for EU jobs is perhaps because their spouse may not be able to get a job, and Jensen's plan does not specifically address that.
However, he points out that many Danish organisations are active within the EU, so it ought to be possible to find jobs for spouses.