News
Culture News in Brief: Danish-Syrian film in contention for best documentary Oscar
---
This article is more than 6 years old.
In other news, Jimmy Carr, the Roskilde Festival and the Chippendales don't need Academy Awards to know they're very good at what they do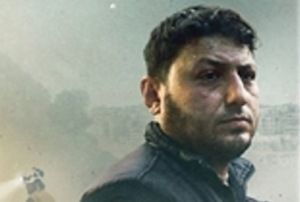 An already acclaimed Danish-Syrian documentary has made the 15-film shortlist for the 2017 Academy Award. 'Last men in Aleppo' ('De sidste mænd i Aleppo') was one of 170 films submitted for consideration in the category of Best Documentary Feature.
Set on the streets of the warn-torn Syrian city Aleppo, it follows three men working for their self-founded rescue service, The White Helmets.
Plenty of pedigree
The Sundance Grand Jury winner will learn if it has been shortlisted on January 23, approximately six weeks before the ceremony itself, which this year will be taking place on March 4.
Among the Danes involved are producer Søren Steen Jespersen from Danske Larm Film and film editor Steen Johannesen.
---
No time for a Jimmy, you'll need a Carr to catch these tickets
For many years now, British comedian Jimmy Carr has taken great delight in pushing the boundaries of good taste, although he is by no means the most offensive standup out there. Given the Danes' love of a bit of dark humour, the interest in his June 2 gig at DR Koncerthuset is expected to be sky-high. The 370 kroner tickets go on sale at drkoncerthuset.dk at 10:00 on December 11 – be quick as the last gig sold out fast. In the meantime, here's a sample joke of his that he has described as the world's most offensive: "If only Africa had more mosquito nets then every year we could save millions of mosquitoes from dying needlessly of AIDS."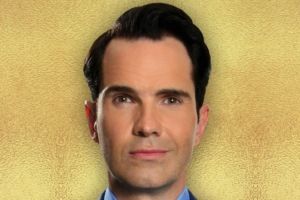 Roskilde Festival's 1 million kroner Xmas present to the needy
The Roskilde Festival has handed out an early Christmas present of 1.14 million kroner to 11 different organisations that help marginalised members of society. "The organisations all share a common ethos: being there for the children, refugees and others who need it," noted the festival, which donates all of its profits to social and cultural charities. The 11 recipients are: Dansk Flygtningehjælp Ungdom, Røde Kors Asyl, Turning Tables, Landsforeningen Unge for Ligeværd, Projekt Q-værk, Fonden Projekt UDENFOR, Broen Danmark, Børnenes Kontor, Frelsens Hær, Juleaften i Konventhuset and Mødrehjælpen.
Make some noise for the Chippendales
Dig out the baby oil, or whatever it is that you enjoy rubbing into man's pectoral muscles, and reserve 27 September 2018 in your calendar – that's an order, even though we all know the ladies are in charge when the Chippendales come to Copenhagen. Still going strong after 30 years – not the original line-up though! – the American troupe will be shedding their clothes at Valbyhallen – a 235 kroner ticket that Aunty will thank you for forever if it ends up in her Christmas stocking. Just make sure she's not wearing it, though.