News
Dear, oh dear: Copenhagen shoots up expat cost list
---
This article is more than 6 years old.
Meanwhile, Switzerland has four cities in the top six!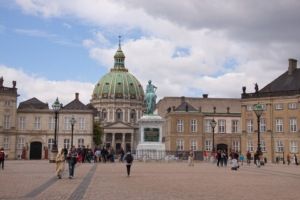 From global talent to investment, Copenhagen often finds itself in the top 20 of various indices. Now the Danish capital has found itself being ranked high again … but it's not an index you want to top.
The data firm ECA International has ranked Copenhagen 14th in its new index listing for the most expensive locations for expats.
That's nine places higher than the 23rd spot the city found itself in last year.
READ MORE: Copenhagen drops in cost of living index
Splashing out in Switzerland
Luanda (Angola) topped the 2017 edition as the most expensive location in the world for expats, followed by Khartoum (Sudan), and the three Swiss cities of Zurich, Geneva and Basel.
Bern (another Swiss city!) came in sixth, followed by Oslo, Tokyo, Hong Kong and Stavanger. Seoul, Shanghai, Tel Aviv, Copenhagen and Jerusalem completed the top 15.
The ranking is based on ECA International's biannual cost of living index, which looks at the price of food, basic goods and services, and general items such as clothing, eating out, alcohol and tobacco.