News
Danish students resorting to doping to handle exam pressure
---
This article is more than 6 years old.
Nothing succeeds like success they say, but the price can be high for budding academics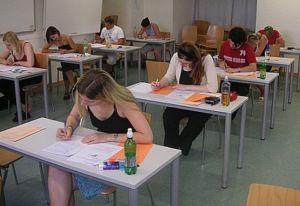 A new survey carried out by the Danish society of engineers, IDA, shows that around 6 percent of students have considered resorting to drugs in order to get through their exams.
READ ALSO: Increasing number of Danish students going down with stress
Harald Gade Andersen, the studies spokesperson for IDA, says that the main reason is that students nowadays have enormous personal expectations to live up to.
"I don't think that people are very different compared to how they were 20 years ago. But the education culture has changed and there is an awful lot to live up to," Andersen told Metroxpress.
The survey shows the most common drugs of choice are beta blockers, which are substances that lower pulse rates and blood pressure; ritalin, a medicament used primarily to treat people with problems concentrating such as those with ADHD; and modafinil, a performance-enhancing drug also used to treat ADHD.
The race to the top
Around 3 percent of students have used one of these three medicaments and another 6 percent have considered doing so. A similar survey published by Djøf, the Danish association of lawyers and economists, has revealed that 7 percent of their members have used drugs.
The chairperson of Djøf's student wing, Christian Nør-Larsen, explained: "It's definitely a problem that so many use drugs during exam periods. It shows that people feel they ought to be better and do more than they are really capable of."
Nør-Larsen also points out that one of the main reason that students might resort to drugs is the enormous pressure to obtain high grades.
Use of these drugs can cause severe side-effects such as depression, sleeplessness, nausea and reduced appetite.