News
Danish intelligence service report spotlights biggest threats to Denmark
---
This article is more than 6 years old.
Cyber ​​attacks now considered a greater threat than Russia and terrorism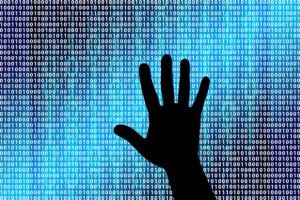 The Danish defense intelligence service Forsvarets Efterretningstjeneste (FE) presented its risk assessment Tuesday, revealing what the agency considered the main threats to Denmark.
"The cyber threat against Denmark is very high and it will continue to be," FE chief Lars Findsen told Ekstra Bladet. "Both the Danish government and private companies are constantly exposed to cyber-espionage attacks, especially from foreign states."
Danish companies and ministries were hit by hackers several times in 2017. The biggest attack hit Mærsk, where several systems were hacked and shut down, costing the company millions.
In addition to the attack on Maersk, nearly every Danish ministry is exposed to daily cyber attacks. FE also said that the Armed Forces mail system was hacked in 2016.
Russia still on the radar
The report put cyber threats in first place, even above terrorism and Russia, as presenting a danger to Denmark. The threat from Russia and terrorism remains high, however, and are both still considered high risk areas.
READ MORE: Russia denies hacking Danish Defence computers
Russia still raises concerns based in part on its continuing positioning of armaments in its western borders. Findsen said that it was unlikely that Russia would risk a direct confrontation with NATO, and that a greater concerns its attempts to influence elections and other political decisions in Western countries.
"It is very likely that Russia will target and adapt campaigns against Denmark," said the report.
Terrorism still a problem
The possibility of terrorist attacks remains high as well.
"The conflicts in Syria and Iraq have helped to contribute to a new generation of militant Islamists who can join transatlantic networks," said Findsen. "The Islamic State and Al Qaeda have the capacity to mobilise sympathisers for terrorist acts."
FE predicted that there will continue to be terrorist attacks in the future.
"The increasing use of digital opportunities reveals new vulnerabilities which make Denmark more vulnerable to cyber attacks," said Findsen.
The new report is based on Danish intelligence and information from Denmark's allies around the world.