News
Danish News in Brief: Two cars hit by stones thrown from Danish motorway bridge
---
This article is more than 6 years old.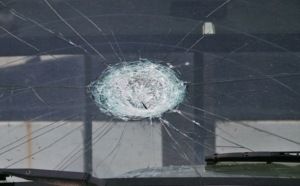 Two cars hit by stones thrown from Danish motorway bridge
Large stones were thrown from a motorway bridge near Odense overnight. Police said there were no injuries, but that two vehicles were struck. The rocks were heaved from the same bridge where a car carrying a German family was hit by a large concrete block in August, 2016. A 33-year-old German woman was killed and her 36-year-old husband requires around the clock care. Police are continuing to investigate.
Danish consumer prices highest in the EU
Denmark is the most expensive country in the EU, with prices running 47 percent above average, according to a survey done by Danmarks Statistik. The pricey numbers were revealed in a survey of purchasing power and the prices of food and beverages in the 28 EU countries. The second most expensive country was Sweden, paying 26 percent more than the average country.
Ireland pays Denmark back well ahead of schedule
The Irish government has repaid Denmark a 3 billion Danish kroner loan four years ahead of schedule, according to the Danish finance ministry. The loan was part of a European Union and International Monetary Fund loan given to Ireland in 2010 after the country was hit hard by a banking collapse in 2008. It was due to be paid back between 2019 and 2021.
Denmark's Princess Mary hits the beach with family during Christmas holiday in Sydney
Denmark's Crown Princess Mary and her husband Prince Frederik are spending the holidays in Australia. The couple are joined by their six-year-old twins Prince Vincent and Princess Josephine and two older children, Prince Christian and Princess Isabella.  The return to Sydney brings the couple back to the spot where their romance began in 2000 when Mary met Frederik during the Sydney Olympics.
New information on motive for attack on Danish journalists in Gabon
Authorities now believe that the 53-year-old man accused of stabbing two Danish journalists in the Gabonese capital of Libreville last weekend attacked his victims because he heard them speaking English and assumed they were Americans. The assailant was allegedly targeting Americans in retaliation for American president Donald Trump's intention to recognise Jerusalem as the capital of Israel. One of the journalist was stabbed over 20 times. Quick action by local police is credited with saving his life.