News
Løkke promises Danes tax relief in the New Year
---
This article is more than 5 years old.
PM commits to cutting income taxes in 2018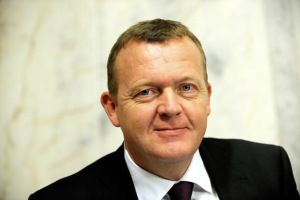 Danish Prime Minister Lars Løkke Rasmussen said he wants to conclude his government's tax reform in 2018 with income tax cuts for low and medium wage workers.
Rasmussen said in his annual New Year's Eve speech that the tax cuts will inspire workers to join the labour force and help ease Denmark's labor shortage.
Work hard! The government needs the cash
Other key points in Rasmussen's speech included the government's desire to move more state jobs out of Copenhagen, and see that Danes "become more self-sufficient, because the state needs funds to pay for things like cancer treatments, elderly care and research".
Løkke also said that Denmark has accepted too many immigrants in the past – more than the country was capable of integrating – and that immigrants planning to stay in Denmark needed to work to become part of the community.
"It's not an issue of skin colour or religion," he said. "It's a question of choosing Denmark."
Here's your hat, what's your hurry?
Løkke also reaffirmed the controversial stance refugees fleeing wars would be forced to return to their home countries as soon as the conditions allowed.
The PM did say that the government should provide education for them while in Denmark.