News
Denmark eyes ambitious culture stake with Germany
---
This article is more than 5 years old.
Over the next three years, the two nations will embark on an intense cultural exchange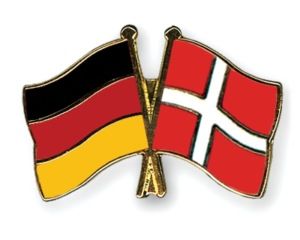 The cultural bonds between Denmark and Germany look to be considerably strengthened in the near future following an agreement regarding an intense cultural exchange from 2018 to 2020.
The effort is aimed at helping to develop Denmark's relationship with Germany as an important economic, political and cultural partner, focusing on co-operation, dialogue and transparency.
"Germany is one of Denmark's most important co-operation partners and German culture has always been a strong source of inspiration for Danish art and culture," said the culture minister, Mette Bock.
"The specific goals for Denmark's culture exchange efforts with Germany are to strengthen and prioritise the establishment of new and long-term relations. The target of the cultural partnership is also to ensure greater visibility among the populations about each other and about our mutual values and differences."
READ MORE: Denmark's culture minister to visit Germany
Better branding
In 2018 the co-operation will focus on the European perspective in regards to the Danish-German cultural connection – which will occur via a number of partnerships that contribute to the marking of the European Year of Cultural Heritage.
And from 2018-2020, Denmark will work to gain a stronger artistic foothold in the German states and optimise already established artistic platforms. Meanwhile, Danish culture tourism will be intensified and better branded in the German market.
The Culture Ministry kicked off the culture effort today with an event at the Museum for Art and Business in Hamburg.