News
Thousands of state jobs being moved out of Copenhagen
---
This article is more than 5 years old.
Miljøstyrelsen shifting to Odense with over 400 jobs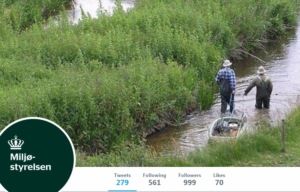 The government has revealed plans to relocate thousands of state jobs out of Copenhagen to other areas of Denmark as part of its 'Better Balance II' plan to generate growth outside the capital.
The biggest move comes from the environmental authority Miljøstyrelsen, which will move to Odense with its more than 400 employees. Overall, some 4,000 jobs are on the move.
"We wish to create a Denmark that is better connected and which has a better geographic balance, so we're once again moving state jobs out of Copenhagen and into other parts of the country," said Sophie Løhde, the innovation minister.
"It's reasonable that the jobs are moved closer to the citizens and companies because the state serves all of Denmark and the state jobs should be present all across the country."
READ MORE: Bill for relocating Danish government jobs growing
Odense and Aarhus winning
Aside from the 465 total jobs heading to Odense, another 306 are earmarked for Aarhus, 264 for Roskilde and 171 for Ringkøbing. Overall, 49 cities will get new state jobs.
Aside from Miljøstyrelsen, entire institutions being moved out of Copenhagen include the state gas company, Statsligt gasselskab (188 jobs), the authority for patient complaints, Patientklagestyrelsen (141), and the Danish energy regulatory authority, Energitilsynet (78).
It's the second time in recent years that the government has moved public sector jobs out of Copenhagen.