News
Denmark facing huge engineer shortage in the near future
---
This article is more than 5 years old.
Some 10,000 more engineers and IT experts will be needed by 2025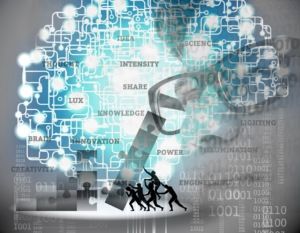 Big construction and tech companies in Denmark are finding it increasingly difficult to find the highly-skilled workers they will need in the future. They are particularly short of skilled engineers.
According to a new survey carried out by the interest group Engineer the Future, Denmark will be lacking 10,000 engineers and natural science workers by 2025.
"It'll mean that some of the tasks will be completed abroad and it's not in our interest that we don't have those jobs in Denmark," Thomas Damkjær Petersen, the head of Engineer the Future, told Berlingske newspaper.
The Danish industry is already scrambling to find engineers and there is currently a demand for over 4,000 engineers.
Petersen contends that the lack of qualified engineers is detrimental to the ability of Danish companies to export and contribute financially to society.
READ MORE: Foreign workers crucial to future
Pest for Vestas
Wind energy giant Vestas is among the companies that have noticed an increasing difficulty in securing qualified engineering personnel. Over the past 11 years, the company has run a department in India with almost 300 engineers, and last year it opened another department with engineers in Portugal.
"That comes after comprehensive research into finding out where we can locate the competencies that we need, but which are tough to find in Denmark," Anders Vedel, the technical head of Vestas, told Berlingske.
"I can imagine more of the same taking place when we get closer to 2025."
The business minister, Brian Mikkelsen, has admitted that the Danish education policy has been far too supply-orientated and not focused as much on demand, and that's something he's looking to change in the near future.
"We'll bring forth some clear goals for how many more engineers and IT people we need, and there will be a complete change-around regarding the policy we've been pushing in that area," he told Berlingske.