News
New state-of-the-art cancer centre to open in Aarhus
---
This article is more than 5 years old.
If all goes according to plan, Denmark will soon have one of the most advanced cancer treatment facilities in the world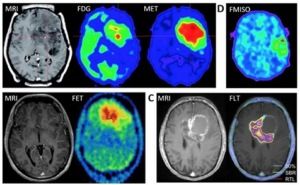 In October this year, Aarhus University Hospital will open the doors to the first centre for particle therapy in Denmark.
READ ALSO: Danish particle therapy cancer patients to be treated in Sweden instead of the US
This is a technique that allows doctors to treat cancer tumours with more precision than hitherto, thus contributing to saving the patient from unpleasant side-effects.
The goal of the 800 million kroner centre, which will have a staff of 120 and be able to treat 1,100 patients per year, is to be the best in the world, reports TV2 Nyheder.
All smiles again
One of the patients who has benefited from similar treatment in the US is Josefine Buus Rasmussen, who has had cancer of the parotid gland, one of the salivary glands in the face.
"In my case, it was really good. I might have risked losing my facial nerves if I had to have another operation. Then I wouldn't have been able to smile anymore," she said.
Today, she is cancer-free and pleased that Danish patients will soon be able to receive similar treatment in Aarhus.
Bring out the big guns
Behind walls four metres thick, the centre has three large radiation cannons. The cannons are around 9 metres in diameter and weigh 220 tonnes.
Large magnets in the cannon concentrate the radiation beam so it only hits the areas that you want to target, such as the tumours themselves and the tissue affected by the cancer, which this way can be removed layer by layer.
Someone with a brain tumour can avoid many of the side-effects that occur with normal radiation treatment.
"That could be memory issues, problems concentrating and learning difficulties. By using this form of treatment, we can ensure that these side-effects are reduced in some patients with brain tumours," says Professor Morten Høyer from the centre.